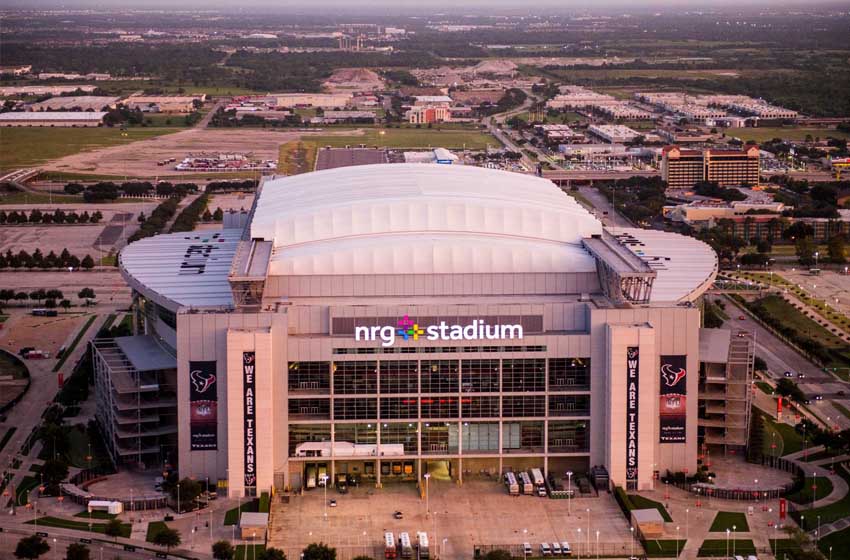 Here we are again, ready to embark on the next college football season. This year is the last for quite a few things: the 4-team playoff, the Pac-12's existence, and (HOPEFULLY) Georgia's run of dominance. I'm not bitter, it's all fine. But since we're killing the misguided (but necessary) 4-team playoff, let's start out there! 
Your 2023 Playoff Field!
| | |
| --- | --- |
| 1) Michigan Wolverines [B1G] | 2) Clemson Tigers [ACC] |
| 3) Texas Longhorns [Big XII] | 4) Alabama Crimson Tide [SEC] |
You have complaints, I know this already. Let me go one by one:
 TEXAS? yes, Texas. Their schedule sets up for them to have a great year. Their most difficult game is @ Alabama. They should've won last year, and would've if not for their QB going out early. I think they win this game and carry that momentum into the playoffs after winning the Big XII
Clemson hasn't been dominant in years. So what? They have a new offense coming into the season, but more importantly they have a new QB. Their most difficult game is FSU, which they get at home. You could say South Carolina will be tough after last year, but I see Clemson coming back for revenge after getting their playoff hopes dashed by the Cocks last year. They may not win a game in the playoff, but they should make it.
Where is Georgia? I know, their schedule is a joke. But they will have to play someone tough in the SEC Championship game. I think a combination of being jaded and having an easy schedule against a more difficult Western opponent is going to be the undoing of the Dawgs this year. Call it wishful thinking from a Gators fan if you want, but I don't think they make it in.
Alabama has a new QB! Their schedule is also very difficult this year. But that team has such discipline that it's difficult for me to pick against them. This could very easily be LSU taking the West. Or shoot, even Auburn under Freeze. Who knows.
Conference Outlook
With the Pac-12 dissolving after this season (meaning the B1G and Big XII get much larger), this is potentially the last time we use the term "P5" to talk about the big players in the sport. With that in mind, I'm going to stick with the P5 and pick some likely winners plus some dark horses. Let's go!
ACC
Champion: Clemson Tigers
Runner up: North Carolina
Dark Horse(s): North Carolina, Florida State, Miami
Clemson plays both FSU and UNC in the regular season both at home. That should give them the advantage they need to take those games. They're breaking in a new offense and new QB, but with a few weeks of the season to get in a groove before facing FSU. I believe in Dabo and the beautiful orange of the Tigers to get things right early. Their defense is always good, even without Venables.
UNC's schedule outside of that Clemson game is really not all that difficult, with a test against South Carolina and Miami - both at home as well. I'm not sold on UNC winning the games they should win as of yet, but wouldn't it be something if UNC got to face Texas in the playoffs? 
FSU has a few tough games that, if they win them, should make them a favorite for winning it all. Their first game is a neutral site game against LSU. Last year was a barn burner and one of the best games of the season. I expect the same this year. I'm not so sure FSU can win this one, though. Their next toughest game is at Clemson. This is likely to be undefeated vs nearly-undefeated and should determine the winner of the Atlantic division. I'll throw at Florida as a tough game, too, even though Florida isn't going to be a huge threat. It's still a rivalry game and Florida has the talent to compete.
Miami is a question mark and they have four tough games, including at UNC, at FSU, and hosting Clemson. Their other difficult matchup will be home against Texas A&M - a team that has far more talent than Miami but never seems to understand how to put it together. If Miami survives this schedule, they should be the favorite for the ACC championship game (presumably in a rematch against one of Clemson, UNC, FSU). I don't see them escaping without at least 2 losses, though.
Big XII
Champion: Texas
Runner up: Oklahoma
Dark Horse(s): Oklahoma, Oklahoma State
Texas has the most difficult opponent of those three going to Tuscaloosa, but they also have the most talented roster. College ball is the definition of "Jimmy's and Joe's" (unless you're Texas A&M), but Sark is a good coach who should be able to turn the fortunes of some close games from last season. Oklahoma is going to be looking for revenge after being embarrassed last season in the Red River Shootout, but I think Texas has what it takes to win that one again. It'll be closer this year, for sure. Can they take them out twice, though? That's a tall task.
Oklahoma was better than their record showed last year, but they were still 6-7. Their defense was non-existant in many games, but they showed signs of improvement by the end of the year. The big question for the Sooners this year is if that defense can make improvements to become what Venables was known for at Clemson. Their schedule is kind of a joke, so if they can get past Texas and the Cowboys, it should be smooth sailing.
Speaking of Cowboys, Oklahoma State also benefits from an easy schedule. Their out of conference (for now) opponent is at Arizona State early in the season. That will be a scorcher even at 7:30pm local time. Lucky for OSU, Arizona State is a miserable team. They dodge Texas in the regular season, which puts them right up against Oklahoma for the favorite to go to the title game. I think they can do it, but I wouldn't put money on it.
B1G
Champion: Michigan
Runner up: Northwestern! Iowa
Dark Horse(s): Ohio State (NOT a real dark horse), Penn State, Illinois
Michigan has won the B1G two years in a row by roasting the Buckeyes and Nittany Lions in dominant fashion. I'm sure both of those teams are thinking "we can get them" this year, but Michigan is returning a TON of starters and they've gotta be hungry to win a playoff game. You can't do that if you don't win the B1G (most likely). 
Ohio State has a new QB and some new WRs, but if any team can reload on offense in the B1G, it's Ohio State. Their schedule is pretty soft outside of Notre Dame, PSU, and Michigan. I guess it's possible Youngstown State beats them, though? If OSU beats the Wolverines, I don't see them losing the conference title. I don't see them both making the playoffs this year, though.
Penn State has an easy schedule this year. If they lose more than two games (Michigan/Ohio State), I will be shocked. The big trick will be if they can beat Michigan at home or take one from Ohio State on the road. PSU is a bit of a mystery to me. They have potential yet can't even get themselves to be bridesmaids. They're more like the roadie for a wedding band.
Illinois is the darkest horse I've mentioned yet simply because they weren't very good last year. They had some good showings and some total clunkers. They should be able to run the ball and play pretty good defense, but they don't have talent to compete with the big boys consistently. That said, their schedule sets up so that they won't even have to do that. They play Penn State at home and then have a slate of other B1G West teams like Wisconsin and Iowa that can be difficult. They could easily come out of the West, but can they win the B1G? It's a tall order.
Pac-12
Champion: Oregon
Runner up: USC
Dark Horse(s): USC, Oregon State, Utah
Oregon blew some close games last year and fumbled their spot in the title game away to Utah, a team they went out and beat when they thought it mattered. On the plus side, Oregon isn't going to start this season getting blown out by Georgia. On the negative side, if they get blown out in their opener again, it's Portland State giving them the business. Their schedule is going to be tough, facing USC, Utah, Washginton, Oregon State, and Texas Tech. 
USC has the talent to win this league, but definitely not the defense. Luckily, they spent all offseason tweaking and fine-tuning their ... offense? That can't be right. Huh. Well, get ready for some heartbreak again Trojans.
Oregon State is quietly one of the toughest teams in the Pac-12. They'll be even more quiet after this year when they are playing in the Mountain West Conference, so here's to hoping they go out with a bang by winning the league. Their schedule is difficult simply because the North is a difficult division, but they get some lucky draws from the Pac-12 South to help boost their confidence.
Utah shouldn't be considered a dark horse after back to back Rose Bowl appearances. Especially not with a coach who has been there almost as long as his QB has been in college. 38th year senior Cam Rising is back to lead the Utes to a postseason appearance where he gets injured in the first quarter and the team's lack of depth shows its face and they end up losing big. If he does stay healthy, though, it's possible they could notch a spot in the playoffs before that heartbreaking loss.
SEC
Champion: Alabama
Runner up: Georgia
Dark Horse(s): Georgia (not dark), LSU, Texas A&M, Auburn
Alabama has the coaching and discipline to win every game they're in, despite none of us knowing how their QB will perform. The fun thing for a lot of fans is that Alabama has had a "down" year where they weren't really in the playoff conversation. Shock and horror, I know. I think they'll be back this year, despite having a gruesome schedule. If they get through that, they're my favorite to win it all hands-down.
Georgia's toughest task is going to be keeping themselves ready to play each week. We saw them let down their guard last year against Ohio State and they nearly paid for it with an early playoff exit. If OSU doesn't lose Marvin Jones to sloshed brains, I think they win that game. And now you have a new QB starting for this Georgia squad. Bennett wasn't a bad QB by any stretch, but he was in the system for 19 years. Is the next man up going to do as well? Can they even get themselves up after winning 2 straight national titles? I think they slip up in the title game.
LSU is interesting because they're loaded with talent and are well-coached. They did get roasted quite a few times last year, but they should've beaten FSU in the opener. They have a chance to avenge that loss this year. Unfortunately for them, I think Alabama also has a chance to avenge that loss. It's going to be a really difficult game going to Tuscaloosa after beating the Crimson Tide last year. If they can get through these games, though...
A&M is funny because, like LSU, they're loaded with talent. They have never really put together a dominant team in the SEC (or otherwise, I guess). I don't expect them to drop six straight this year as they did last year, but their schedule is going to be tough, going to Miami, to LSU, and to Tennessee. They get Alabama at home and have the guys to win it. Jimbo isn't really on the hot seat because no matter what happens, he still has guaranteed money. But I'm sure he's feeling some pressure to stop being such a joke.
Auburn is probably the longest shot here. It usually takes a bit of time for a new coach to get his guys in and start winning at a high level. But Hugh Freeze knows the SEC and has won with worse players at Ole Miss. I haven't seen anything in the offseason to give me any indication one way or the other about these Eagle-Tigers, but I am high on Freeze. Outside of their Georgia and Alabama rivalries (both at home, mind you), they have to travel to College Station to face the Aggies and to Death Valley to see how they stack up against the other Tigers. I really don't think they'll make it out of this schedule without 2 losses, but hey, anything is possible!
Get Your Wallets Out
There you have it, all of the predictions you need to go lay your nest egg on. You're going to definitely double it, you can count on that. Have I ever steered you wrong before?