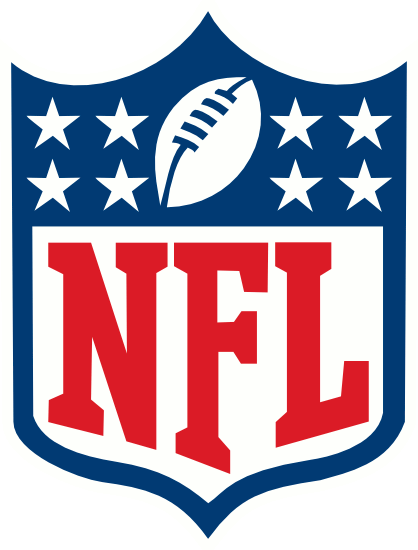 We painstakingly went through each team's additions, subtractions, and tweaks to give you the most data-driven and serious look at the NFL season. Or I'm winging it and coming up with things on the spot. It's impossible to tell, really.
AFC
East
Last year: Buffalo, Miami, New England, New York
Buffalo Bills (10-7)
This team is going to take a step back, though they're likely to get out to a hot start with a pretty weak early half schedule. The back half of their schedule is much tougher and I'd be surprised if they won more than 10 games.
Miami Dolphins (10-7)
The Dolphins maybe overachieved last year, though Tua was quite good when he wasn't dead. I don't foresee Tua lasting the whole season injury-free, so you have to account for 2-3 games where he's out and they're going to be starting some sort of high school quarterback instead. Their defense will keep them close, but they're not going to win those really tough games without him. 
New England Patriots (7-10)
How is this team even going to function without Matt Patricia calling plays!? Kidding. Their offense should improve and they always play tough defense. Belichick is probably worth a couple wins alone, but this team is not very impressive on paper. And if last year shows me anything, this could be one of Bill's last seasons as coach. 
New York Jets (9-8)
The Jets should improve on offense with Rodgers and they should also have an incredibly tough defense. But something tells me there's too much pressure and noise around them for them to do well. It's rare that a quarterback goes in and wins a Super Bowl year 1, and we know Rodgers is no Brady, though he probably thinks he is. They'll need all of the healing crystals he has on hand to pick themselves up after this letdown of a season.
North
Last year: Cincinnati, Baltimore, Pittsburgh, Cleveland
Baltimore Ravens (9-8)
Will Lamar last a full season? It's tough to say, but he got the contract he wanted and has nothing big to prove anymore. Maybe he takes a step back because of that. Or maybe he gets noodled up trying to escape the pocket. What's likely is that the Ravens rush for 90,000 yards and throw for about 3,000. Then lose a bunch of games close, because that's kind of their MO these days.
Cincinnati Bengals (12-5)
How do the Bengals have such a weak schedule this year? At least a schedule that appears weak pre-season. Burrow is currently a bit banged up, so who knows how he'll be for the season. The trick is keeping him healthy and getting some more quality play out of the OL this year. They were a bit better last year, but they need to take a step up for the Bengals to win it all. They should at least take the division.
Cleveland Browns (7-10)
It's year 2 for Dr Molesto and the Browns, and this will be his first full season. You could say last season was only half-staff. The Browns also benefit from a weak schedule (as do all the AFC North teams), but I have less faith in Stefanski and co to do anything with it. This probably puts Stefanski on the hot seat or even ends with him being canned.
Pittsburgh Steelers (11-6)
Call me crazy, but with Pickett in his second season and the schedule being relatively weak, the Steelers should make the playoffs. This does depend on them at least splitting the Browns and Ravens games. Their early schedule is going to make them appear weaker than they are before they pick up steam late to claim their spot.
South
Last year: Jacksonville, Tennessee, Indianapolis, Houston
Houston Texans (2-15)
Houston made some noise by hiring DeMeco Ryans and drafting CJ Stroud in the first round. A defensive coach with an inept offense never really seems to work very well. And with Stroud coming from what amounts to a college all-stars team at Ohio State, it's really impossible to tell if he's going to be able to bring those skills to the NFL. From what I saw, I wasn't impressed. He played well against Georgia, but other than that? This Houston team has so many holes and too much instability in recent years.
Indianapolis Colts (3-14)
People look at this division and think "WOW! They're blessed with QBs!" When you think "franchise QB," you probably think mediocre passer who lost his team some games from being inept, but also pulled a couple out of his ass to win. Guess what! The Colts got that in the draft with the QB formerly known as "AR15." I guess he decided that was a bit wrong after the 2309328th mass shooting last year on January 3rd. Indianapolis should be better than they are, but Irsay loves poor decisions more than he loves winning. Getting rid of France was probably a good idea, but bringing in the Weekend was not. Drafting AR15 and hiring an unknown are probably also bad ideas. Their worst idea was those god forsaken black uniforms. Gross. 
Jacksonville Jaguars (12-5)
The only thing I hear fans of this team shouting more than "DUVAL" is "Bring back Urban Meyer." He's absolutely adored throughout the entire city. Year 2 of Pedersen should be pretty good. They overachieved a bit last year, but really hit their stride in the playoffs. They gave the Chiefs everything they wanted and people had zero expectations for them. This year will be different. They're favorites to win the division this year and Lawrence is a legitimate MVP candidate. 
Tennessee Titans (5-12)
The Titans' window has narrowed to a very slight crack as they jettison veterans and enter rebuild mode. Their offensive style and decent defense should keep them in games, but I see more going against them than for. Vrabel won't have to worry about cutting any body parts off this year.
West
Last year: Kansas City, Los Angeles, Las Vegas, Denver
Denver Broncos (5-12)
Leave your Gilligan hats at home, these Broncos are ready to get Super Cereal™ with Sean Payton coaching them up. Russ has given up on riding with Broncos country, but we'll see if he should give up playing altogether. I really don't know what to expect from this team. Payton is an offensive coach that had a lot of great Saints teams, but they always seemed to have huge fatal flaws. I don't think the Broncos have the talent to be at that level of the Saints teams, but maybe they will be respectable.
Kansas City Chiefs (13-4)
The reigning champs and probable Super Bowl favorites. They haven't really lost much, so expect them to be annoying yet again this year. Unfortunately, the AFC doesn't have that many great teams, so they have a somewhat easy road this year again. (If I talk them up, they'll automatically lose a bunch right?!?)
Las Vegas Raiders (3-14)
The Raiders have a pretty good roster overall. But they also have Garoppolo who is made of sugar glass. They do have a lot of experience. But they also have Josh McDaniels as their head coach. Their division is not the hardest, but they're probably going to lose to the Chiefs twice and the Chargers at least once. Just exist, baby!
Los Angeles Chargers (9-8)
San Diego.. Super Chargers! What do they do for that song now? I expect these guys to take a very slight step down. Not much has changed and they played pretty well last year, so why would I say this? They have a few tough road games (like @New England at 1pm Eastern) that would normally be an obvious win, but make me think they're likely to blow a few extra. Staley is probably going to be on the warm seat.
NFC
East
Last year: Philadelphia, Dallas, New York, Washington
Dallas Cowboys (13-4)
The boys were good last year and I think they're better this year. As long as Dak can stay healthy, they're one of my favorites to take the NFC title. This division is going to be a back alley stab party, so who really knows if they'll win the division, but I expect them to come out on the better end.
New York Giants (6-11)
The Giants took people by surprise last year under first-year coach Daboll. I don't think that does them favors this year, where people will know more of what to expect and should be better prepared. You could see how the Eagles treated them in the playoffs last year. I expect more of that this year.
Philadelphia Eagles (10-7)
It'll be interesting to see how much the assistants mattered for the Eagles. They lost both OC and DC in the offseason, so I expect a bit of trouble at least early on. Their roster is still very talented, but we need to see how Hurts adapts to the new OC. Their defense might take a step up in a new scheme.
Washington Commanders (4-13)
You can take Snyder out of the Commies, but their name still sucks. And their stadium. And their team? I expect this to be Rivera's last year in Washington, but maybe Bienemy will be able to boost up the offense to save him. But probably not. Sam Howell is probably not "The Guy" and Riverboat Ron is a legend like any other: a totally bogus mythos built around a totally ordinary guy.
North
Last year: Minnesota, Detroit, Green Bay, Chicago
Chicago Bears (3-14)
Oh god. This is my team and I'm no homer. If anything, I'm a doom and gloomer. I don't believe in Fields, but it doesn't matter because I also don't believe in the front office, the coaching staff, or the ownership. Eberflus is a DC that stumbled into this role by playing up all the corny MONSTERS OF THE MIDWAY nonsense of yesteryear. But then he traded all of the good defensive players away to create another mediocre mess. He needs "his players" I've heard, so let's see what he does with them this year. The offense is going to depend on Fields growing as a passer. He's not it. But people love how he runs around. He's a dollar store Lamar with none of the charm. There's a very real chance this team wins only one game.
Detroit Lions (11-6)
Get the Lombardi polished up, the Lions are winning it all this year. Or at least they're the media darlings. I like an underdog story as much as the next guy, but this team still has Jared Goff running their offense and a man who eats knee caps leading their strategy. Forgive me if I don't bet my future on them. I get why people are high on them, but the expectations are massive and both the Vikings and Packers aren't going to roll over and let them take the division. The Bears will!
Green Bay Packers (5-12)
Losing Aaron Rodgers is a big deal because who knows what you have in Jordan Love. The likelihood of lucking into another franchise guy immediately seems incredibly low. I think you're going to get more of the Packers we saw last year rather than the 13-3/13-4 teams of the first LaFleur years. They've immunized themselves from chugging drug-laced tea, but they're going to have some tough growing pains. 
Minnesota Vikings (9-8)
Another overachiever team that got exposed in the playoffs. Somehow they even got exposed by the other big overachiever. This team won so many close games that they were a total statistical anomaly. While I don't see them repeating that success, especially without Dalvin, I think they'll do pretty well. 
South
Last year: Tampa Bay, Carolina, New Orleans, Atlanta
Atlanta Falcons (4-13)
Arthur Smith is in trouble. This team is riding with Desmond Ridder and Taylor Heinecke as backup. There is no true veteran presence here to help him out. I feel bad for Bijan Robinson coming to this team because everyone is going to focus on stopping him. I actually think the Falcons will try to model their offense off of the Ravens and hope to burn clock to stay in games. Will it work? You know it won't.
Carolina Panthers (7-10)
France returns with a new team, same colors. Or close enough that he doesn't have to throw out his wardrobe. Reich not only brings the experience of winning a Super Bowl as a coordinator, but he also brings the experience of working as a halfway house counselor after working with Irsay. I don't know how that translates to the football field, but Jesus probably told him Carolina was the place to be. Plus there's tons of other bible beating freaks down there around Charlotte for him to feel more at home screaming at gay folks for "pretending climate change is real." Thanks, Obama.
New Orleans Saints (8-9)
Speaking of Jesus freaks, here's Derek Carr and the Saints! Dennis Allen is a joke of a coach, but someone has to be good in this division. Er, not good but someone has to win it. This year's NFC South is yesteryear's AFC South. Or even the NFC Least from before that. Anywho, this team has talent all around on offense, even if some of them love beating random dudes up in hallways. On defense, they have some serious headaches like Cam Jordan, but they also have Dennis Allen to ruin it all. This team should run away with the division this year, but DENNIS ALLEN will not allow it. 
Tampa Bay Buccaneers (8-9)
Adieu, Tom Brady, bonjour Baker Mayfield! What a quarterback swap. You went from erotically fixated on football to erotically fixated on planting flags. That's unfair, he only did that once. Remember when Baker beat the Steelers in Cleveland and they rewarded him by chasing him out of town? That was funny. The roster of the Bucs is still really good, but the quarterback is such a huge handicap that I see them blowing at least 4 games they should win. Games they'll be inexplicably up by 2+ touchdowns in the 3rd quarter and lose by 21. Not because the defense gives up, but because Baker throws a few the wrong way and the defense gets tired after being on the field for 49 minutes. 
West
Last year: San Francisco, Seattle, Los Angeles, Arizona
Arizona Cardinals (2-15)
Sad Kliff is gone, but Call of Duty Kyler remains. You ever hear a quarterback complain that he can clip through buildings in COD but not through his linemen to see downfield? Kyler is Baker Mayfield with better moves and worse vision. But he's also Baker Mayfield with a huge contract. This team could be the worst in football. They brought in a rookie defensive head coach who was hated by his other team to coach a team that needs experience to guide them to being respectable. So you can say I'm pretty positive on them. Kari Lake may have been a better choice for coach. I'm pretty sure she's suing to say she is at least.
Los Angeles Rams (6-11)
McVay missed his chance to go out on top by retiring after their Super Bowl win. Instead, he's riding with the corpse of the Rams team that won it, with Matthew Stafford's ghost at the helm. He'll be injured by week 6 and they're going to have Rypien in there. Not the one from the Skins that was good, his nephew who is only in the league because of his name. The defense has Aaron Donald and a whole bunch of cardboard cutouts because they blew all of their capital to win that Super Bowl. Is it worth it? Maybe, I wouldn't know. I'm a Bears fan. They blow their capital to go 3-14.
San Francisco 49ers (14-3)
The 49ers are the best team of the last few years not to win anything. If their 74th string QB didn't die in the NFC title game, I'm convinced they would go to that Super Bowl and win. Their roster is amazing. Except at QB. Who knows what Trey Lance will be, but I guess at least they have Brock Purdy. My gut says he's going to play a bit worse this year than he did last year. If he can play mistake free and stay healthy, they're going to be dangerous again.
Seattle Seahawks (10-7)
I keep hearing that the Seahawks are having a great camp. Somehow Pete Carroll is still acting like he's 55 despite being a civil war veteran. I think it's the gum that keeps him young. The only issue I can see with the Seahawks is that they are already beat up. It's a little early in the year to be gimped up. Their bye week is pretty early, too.
---
You're Welcome
As usual, I expect you to put all of your money on these predictions. If you do win money, share some with me by donating to my Patreon*!
* I don't have a Patreon. But maybe I have an OnlyFans.