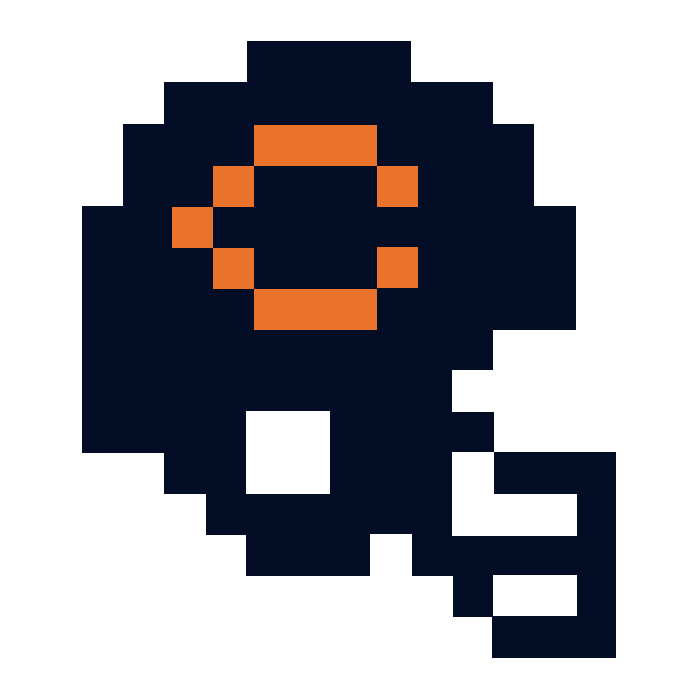 Da Bears. You know 'em, you probably don't love 'em. That's fine, they're my favorite team and I hate them. The only thing worse than the Bears is their fanbase. It's a truly delusional fanbase that is nearly always way too high to start the season only to come crashing down by, eh, week 8. Even when the Bears make the playoffs, it's a sham. They made the Super Bowl with Rex Manning. Wait, Rex Grossman? HAPPY REX MANNING DAY!
Last year's record was 6-11. Good enough to get their GM and coach fired (FINALLY). I was only one game off with my 7-10 prediction, so that feels pretty good. It's good to find the good in the Bears. Wait, the bad. Are those the same thing? (Insert sobbing emoji here).
The Bears are somehow looking worse this year, so let's get this overwith and pretend this season will be fun to watch.
Week 1 - San Francisco 49ers. Normally I'd say the Bears have no choice, but Trey Lance is probably going to be the great equalizer. I'm going to give the Bears an opening season win just to get people psyched for a season that will fall apart. 16-13 Bears
Week 2 - @ Green Bay Packers. Different season, same result. 37-9 Packers
Week 3 - Houston Texans. Another team with a new coach and a dearth of talent across the board. Can the Bears take down the mighty Texans? 24-21 Bears
Week 4 - @ New York Giants. ANOTHER team with a new head coach!? The Giants are probably about equal to the Bears roster-to-roster, but their d-line will be better against the Bears o-line than vice versa. So.. 21-10 Giants
Week 5 - @ Minnesota Vikings. The Vikings ALSO have a new coach (what is happening here), but they also have way more talent. 31-16 Vikings
Week 6 - Washington Commanders. I don't even know who Washington will be playing at QB by this point of the season. Wentz is a joke and good for a few picks, but he could be hurt or out looking for Jesus or sitting on the bench for being himself by now. 17-10 Bears
Week 7 - @ New England Patriots. Reports from training camp are all negative on the Patriots offense. But by Week 7 they'll have it figured out enough to knock around the Bears. Their defense is going to rip Fields apart. 14-10 Patriots
Week 8 - @ Dallas Cowboys. The Cowboys are probably one of the most talented rosters in the league, but we know they'll be a disappointment. Only in the postseason, though, not week 8! 45-20 Cowboys
Week 9 - Miami Dolphins. New coach battle! Tua is not as good as Fields, but their WR corps is godlike in comparison. I think their defense is better, too. 27-14 Dolphins
Week 10 - Detroit Lions. The Bears swept the Lions last year, but I think the Lions are going to be better this year. 31-17 Lions
Week 11 - @ Atlanta Falcons. Who knows what the Falcons will do this year, but I'm pretty confident they'll beat the Bears. 24-21 Falcons
Week 12 - @ New York Jets. Speaking of teams that will be better this year, the Jets have a real chance to make the playoffs. 23-10 Jets
Week 13 - Green Bay Packers. Zzzzzzz... Rodgers still owns them. 44-10 Packers
Week 14 - BYE WEEK!
Week 15 - Philadelphia Eagles. Everyone knows what the Eagles are going to do (run the ball), but the Bears somehow won't know what they're going to do (RUN THE BALL) and will lose this. 27-24 Eagles
Week 16 - Buffalo Bills. There's no chance Chicago beats my Super Bowl pick. 37-10 Bills
Week 17 - @ Detroit Lions. Let's say they split this series. 31-24 Bears
Week 18 - Minnesota Vikings. Kirk Cousins is going to slap the shit out of our unvaccinated players with his TRUTH BOMBS (covid-19 infections) and will drop a couple deuces dimes on the secondary. 29-3 Vikings
TOTALLY ACCURATE PREDICTION: 4-13. Get ready for it.
OPTIMISTIC OUTLOOK: They split with the Vikings somehow and beat the Eagles at home. 6-11 (AGAIN)
BUT ON THE OTHER HAND..: I could see them losing both to Detroit and losing to the 49ers in the opener. 2-15, cool beans!