NFL
2021 Washington Nameless Predictions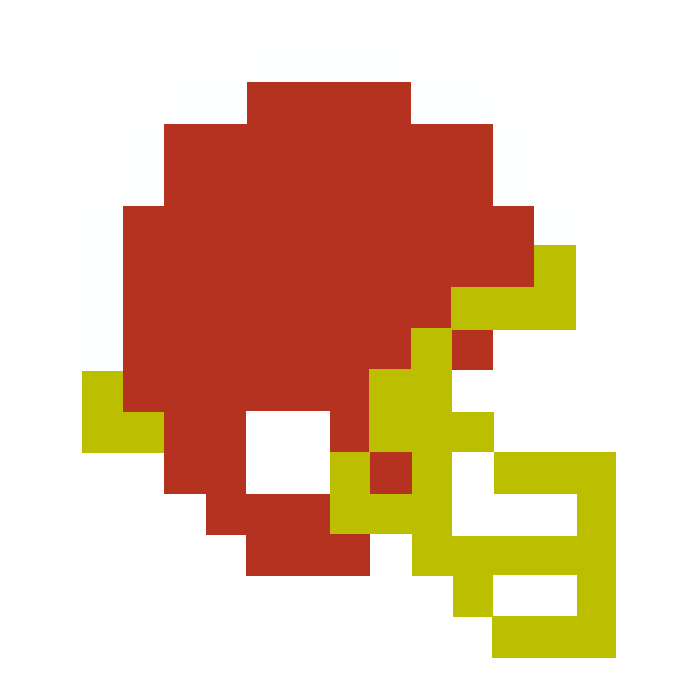 After a breakthrough year with Ron Rivera at the helm, his FIRST year there it's worth mentioning, the Washington Football Team has pretty high expectations. Uhh, let's go back for a second. They were 7-9 division winners. So I guess that's not really a breakthrough year so much as a bad division. Whatever, they still have high expectations this year!
What should excite WFT fans is that the division really doesn't appear to have improved. The Eagles have looked atrocious in the preseason and they're breaking in a new coach with a grim roster. The Giants are on year 2 with Joe Judge and Daniel Jones is still a question mark. The Cowboys are on year 2 with Mike McCarthy and do get Dak back, so maybe that's something. Why did I pick the Giants to win the super bowl‽ I'm an idiot.
Lucky WFT, they get to play all the best teams from last year since they were first in the division! Can they improve on 7-9 or will they break under the pressure and swap their name out ASAP?
Week 1 - LA Chargers. The D-Line is going to give Herbert some fits. I still don't really know what to expect from the Chargers since they have a new coach, but they have a pretty talented roster. I'll give the edge to the WFT here though. 21-14 WFT
Week 2 - NY Giants. The Giants are my Super Bowl pick. Uhhh, sorta. I don't even know if I believe in my own pick at this point, but you know what, let's give this one to the WFT since they're at home. 31-21 WFT
Week 3 - @ Buffalo Bills. The Bills play pretty solid offense and have an ok defense. They're definitely a better overall team than the WFT, although I don't think Josh Allen is going to do well against the Washington defense, or the WFTD as they're known. I think this will be close but since it's in Buffalo, a slight edge to the Billy Goats. 17-14 Billies
Week 4 - @ Atlanta Falcons. I've mentioned before that the Falcons are a disaster and I'm sticking with it. I don't even think this will be that close. 37-13 WFT
Week 5 - NO Saints. The Saints are due for a down year as they figure out the QB situation. But Payton is a good coach and they have some really strong talent on that team. I don't trust it against the WFTD. 24-13 WFT
Week 6 - KC Chiefs. Mahomes will probably NOT put up huge numbers against them, but I don't see the WFTO keeping up with KC. Even with how good the defense is, I don't see it happening. 23-10 Chiefs
Week 7 - @ GB Packers. Similar game here, but I think Green Bay is maybe a step down from KC. 20-17 Packers
Week 8 - @ Denver Broncos. This is a battle of defenses with mediocre offense. I think WFT has more umph on defense, though, so I give them a slight edge. 13-6 WFT
Week 9 - BYE.
Week 10 - TB Buccaneers. Heinicke did well in the playoffs against the Bucs last year and I'm not convinced this time will be very different. Washington can do something here. I think they win a close battle. 23-21 WFT
Week 11 - @ Carolina Panthers. Ron visits his old stomping grounds and gets stomped. I kid, the Panthers have Jets refugee Sam Darnold at QB. Maybe he's secretly amazing but I doubt it. 26-21 WFT
Week 12 - Seattle Seahawks. Pete Carroll somehow always gets the Seahawks to play even when you're looking at their roster and asking yourself "who?" This year will be no different. 28-16 Seahawks
Week 13 - @ LV Raiders. I don't trust the Raiders, although I expect their offense to do some good things. I trust the Raiders defense more than I trust the WFT offense. So, that means I take the Raiders? I guess. 31-10 Raiders
Week 14 - Dallas Cowboys. Dak is back. Zeke should be in better form. Mike McCarthy gets his second year of implementation. Frankly I don't think he's a great coach but I like what they're building in Dallas. 24-17 Cowboys
Week 15 - @ Philadelphia Eagles. The Eagles are truly awful. I don't think their new coach is going to do anything for them this year, and I don't think Hurts is their franchise QB. This seems like it's an obvious choice, so I'll just put it out there. 31-14 WFT
Week 16 - @ Dallas Cowboys. It's a late season in-division battle! And the Cowboys sweep. 34-20 Cowboys
Week 17 - Philadelphia Eagles. What is this alternating pattern we have going here? 27-3 WFT
Week 18 - @ NY Giants. Ok, it's the last game of the year and I have the WFT at 9 wins here. I think this might be a game for the division crown, so I don't think either of them rest anyone. And I think the Giants take this one. The Meadowlands are awful in winter. 28-20 Giants
TOTALLY ACCURATE PREDICTION: 9-8. It's an improvement from last year, but will it be enough to take the division again? Unlikely.
OPTIMISTIC OUTLOOK: They split with the Cowboys and take down the Raiders. 11-6
BUT ON THE OTHER HAND..: The hype is too much for them and they stumble to the Eagles once, the Bucs destroy them in the rematch, and the Chargers give them the business in week 1. 6-12. Well, even as bad as that is, at least you can count on them picking a terrible name from the list they presented:
Here's to your 2022 Washington Redhogs.