NFL
2021 Tampa Bay Buccaneers Predictions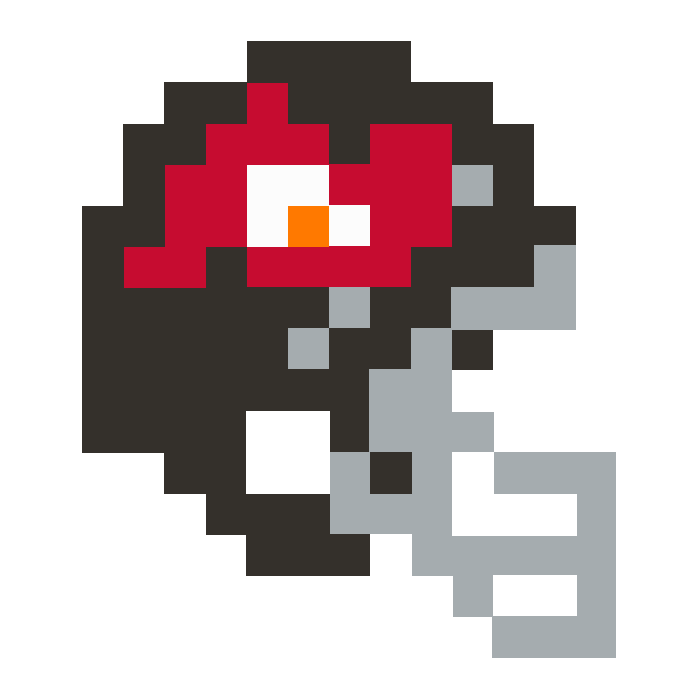 The Super Bowl Champs! TOM BRADY! GRONK! COVID! You don't need mask mandates when you have CHAMPIONSHIPS! Ask the Bucs or the Bolts. They'll tell you all about it.
I wouldn't say they flew under the radar last year, but did many people really expect them to win the Super Bowl in the preseason? I don't think so. The Washington Nameless gave them a huge fight in the playoffs. They should've lost to the Packers. They beat the Saints well enough, I'll give them that. And man did they put a hurtin' on the Chiefs in the Super Bowl. They made them look plain silly. It's that Brady magic. Or maybe just the benefit of Jameis not throwing it to the other team 945 times per game.
Everyone will see them coming this year, so let's see how they do with the pressure ON and their championship dreams already having been fulfilled.
Week 1 - Dallas Cowboys. Mike McCarthy's gonna have those Cowboys ready for this game. I wonder when his baby will be ready. I think he's been pregnant now for a good 15 years. The Cowboys being ready doesn't really mean they'll win, though. 18-14 Bucs
Week 2 - Atlanta Falcons. It's well known by now how much I distrust the Falcons. Maybe they'll be my surprise team of the year, but I doubt it. 31-17 Bucs
Week 3 - @ LA Rams. If you ram it just right, you can ram it all night. And that's what's going to happen here. Aaron Donald is going to eat Tom Brady at least once. 24-21 Rams
Week 4 - @ NE Patriots. Brady's homecoming game. Brady knows Bill and Bill knows Brady. The big question here is can the Patriots put it all together for 60 minutes to take down their old QB? If Mac is the QB, I think they will be closer, but it's probably going to be Cam. Let's go with Mac's score. 17-14 Bucs
Week 5 - Miami Dolphins. Brady used to inexplicably lose to the Dolphins once per year when he was in New England. The Dolphins defense is going to be really strong this year and if Tua stays healthy, they have a chance to drop a lot of points on the Buccos. 33-20 Dolphins
Week 6 - @ Philadelphia Eagles. Now that the Eagles have Gardner Minshew as a backup, I think they have a better chance to become a solid 6-win sort of team. Will he be starting by week 6 though? Probably not. 40-13 Bucs
Week 7 - Chicago Bears. What down is it? Doesn't matter, they're not playing from behind this year. 21-14 Bucs
Week 8 - @ NO Saints. Jameis starts against his former team. He got his eyes fixed, but they still know him in Tampa. I think he presses a bit too much and ultimately drops this one. The Bucs will be able to score a good amount with them. It should be a nice shootout. 41-37 Bucs
Week 9 - BYE
Week 10 - @ Washington Nameless. The Washington defense is no joke. Even though they're using 94-year old journeyman QB Ryan Fitzpatrick, I still think the Nameless will win close. 23-21 WFT
Week 11 - NY Giants. Listen, Brady has a mental thing against them. That only happens in the playoffs, though. And really the Giants are probably not very good this year. The Bucs defense is going to break Daniel Jones in half and probably pick him off twice. 27-21 Bucs
Week 12 - @ Indianapolis Colts. Carson Wentz will surely be hurt by now, so it's going to be.. Eason? Hundley? Who knows. The Bucs will still have trouble scoring because the Colts are a well-coached team. 17-13 Bucs
Week 13 - @ Atlanta Falcons. The Falcons are going to be desperate for a division win, but I don't see it. 21-10 Bucs
Week 14 - Buffalo Bills. I imagine a lot of people will call this a Super Bowl preview, but the Bills defense is not showing me enough right now to see them into the big game. We already know the Bucs can do it. 35-27 Bucs
Week 15 - NO Saints. Jameis has to be in a groove by this point and the Bucs are not going to be able to sweep them. 32-21 Saints
Week 16 - @ Carolina Panthers. I like Matt Rhule, but I don't think Darnold is going to be the guy to win them many games. They should keep it close, though. 20-16 Bucs
Week 17 - @ NY Jeets. Tampa is on its way to the playoffs and needs to lock down position. The Jeets don't have enough to keep up. 17-13 Bucs
Week 18 - Carolina Panthers. With only 12 wins, Tampa still has a lot to play for and won't sit their guys. Carolina will still play it tough because Rhule isn't the type to roll over. 13-7 Bucs
TOTALLY ACCURATE PREDICTION: 13-4. An improvement on last year's regular season record, but not necessarily a Super Bowl run again.
OPTIMISTIC OUTLOOK: They could sweep the Saints too and get to 14-3. And maybe they win the Super Bowl again.
BUT ON THE OTHER HAND..: They just won the Super Bowl, how much do they really feel like they have to play for? Brady will be up for it, but that doesn't mean the rest of them will be. They could drop one each to the Falcons and Panthers and have an early season let-down against the Patriots. 10-7 and a playoffs miss.
If Brady can't win it again on the field, maybe he can win on the console.