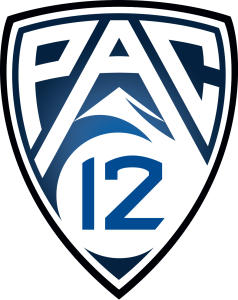 Each conference has their power tier teams, a middle tier, and then.. the rest. The Pac 12 is no different. We'll go tier by tier and see if any teams have shifted each week. Coming into this week, that tiered system went as follows:
Tier 1: Oregon, USC, Washington, Utah
Tier 2: Arizona State, UCLA, Cal, Colorado
Tier 3: Oregon State, Stanford, Arizona, Washington State
Tier 1
Oregon
Missing 5 starters on defense and they still took it to OSU. Brown looked comfortable in any situation in a hostile environment and their defense played well all things considered. It's hard to win when you're missing 1 starter, let alone 5. Then add the fact that they played at 9am their time and it's even more impressive. They have a real shot to be 6-0 before playing UCLA in what could be a Pac 12 title game preview.
Tier movement: none
UCLA
They should've been moved up to T1 last week. Oversight on my part! They were off this week, so nothing else to say.
Tier movement: +1
---
Tier 2
Arizona State
ASU is on the cusp of T1. Their defense held UNLV to 88 yards rushing and 67 yards passing. Pretty unreal!
Tier movement: none
Stanford
The K-State loss is still incredibly confusing to me. How do you get completely stifled by the Wildcats before going to LA and blowing out the Trojans? I guess maybe they overlooked K-State and focused on USC in the offseason, but it's still not a good look.
Tier movement: +1
USC
Oh USC. When are you going to get rid of Clay Helton? It's clear he's in over his head yet again. You can't get blown out by Stanford at all, let alone at home. Their defense is suspect at best and their offense is spotty.
Tier movement: -1
Utah
BYU stopped the streak of Holy War wins. Utah looked shaky on defense and although they had flashes of good offense, they need to figure out a way to be consistent. They're not doing their defense any favors by giving the ball back. This game was Utah -6.5 which in hindsight seems pretty laughable.
Tier movement: -1
Cal
Cal was up 12-0 at one point and ended up losing. Very similar to last week when they scored 2 TDs and then blew it. They gave up 271 yards rushing and that's basically all you need to hear.
Tier movement: none
Colorado
Low-scoring game, but they almost won it. They held A&M under 100 yards rushing, which is great! But when they needed to throw, they couldn't do it. 89 total yards passing for the Buffs. Maybe they should play Michigan in a no-forward-passes-allowed 1890s brawl.
Tier movement: none
Washington
Michigan basically said "we're going to run ok?" and Washington said "wait, what?" You can't give up 343 yards rushing and expect to win. They need to find an answer on defense or they'll be in T3 before we know it.
Tier movement: -1
---
Tier 3
Oregon State
Hawaii is having a tough time playing these Pac 12 teams. Oregon State gave them the business. Next week is another... "game" with FCS Idaho. Tune up for USC!
Tier movement: none
Arizona
Arizona ran for 49 yards and passed for a meager 179. But that's ok, because they only gave up ... checks notes ... 271 yards rushing and 38 points to San Diego State. Wait, that's not good, is it? Remember Desert Swarm? They're more like Dessert Swarm with how sluggish they play. Because of fat. DO YOU GET IT? Whatever.
Tier movement: none
Washington State
Congrats on beating an FCS team by 20! Next up is a USC team coming off an embarrassing loss. I wonder who will win that one...
Tier movement: none