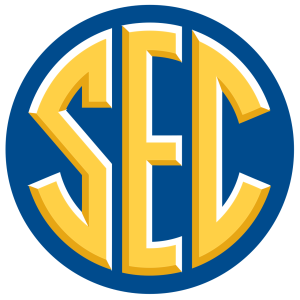 Each conference has their power tier teams, a middle tier, and then.. the rest. The SEC is no different. We'll go tier by tier and see if any teams have shifted each week. Coming into this week, that tiered system went as follows:
Tier 1: Alabama, Georgia, Texas A&M, Florida
Tier 2: Arkansas, LSU, Auburn, Ole Miss, Kentucky
Tier 3: Mizzou, South Carolina, Miss State, Tennessee, Vanderbilt
Tier 1
Alabama
Blew out Southern Miss.
Tier movement: none
Georgia
Blew out Vandy.
Tier movement: none
Florida
Started a little slow against Tennessee, but came back to blow them out pretty solidly.
Tier movement: none
Arkansas
Piggy hype train at full speed. WOOO WOOOOO (pig sooie)! I think anyone who bets against Arkansas now .. probably has seen their passing game which is NOT impressive. They can run the ball like mad, though. And they play really good defense. This team was genuinely one of the worst in FBS just 2 years ago.
Tier movement: +1
---
Tier 2
Texas A&M
I think the Pigs exposed the Aggies for everyone who already knew the Aggies were not very good this year but had no game evidence to support it. Jimbo's team looks lethargic on offense and really had trouble tackling the Pigs run game.
Tier movement: -1
LSU
Close win against Miss State. I don't know if you'd call it a big win or not, but LSU football has become sort of a who cares affair and that's not great.
Tier movement: none
Auburn
They almost let PSU beat 'em twice. Really bad struggle there against a not-good Georgia State team.
Tier movement: none
Ole Miss
Bye week.
Tier movement: none
Kentucky
Oh no, their offense is going back to Kentucky mode. At least they won the game.
Tier movement: none
---
Tier 3
Mizzou
Tough loss to BC in overtime. They played pretty well in the passing game, but they struggled to stop the run of BC.
Tier movement: none
South Carolina
They looked better on defense but how much of that is Kentucky regressing? They need to win games like that.
Tier movement: none
Miss State
Another loss, but a close one. It's very weird to see Mike Leach's defense better than his offense. I'm not convinced they're awful, but they keep losing games to show me I'm wrong.
Tier movement: none
Tennessee
For about 10 minutes, I actually thought they would give Florida a good game. The wheels came off, but I'll say this: Tennessee doesn't really look THAT bad.
Tier movement: none
Vanderbilt
Ugh, end this team already.
Tier movement: none