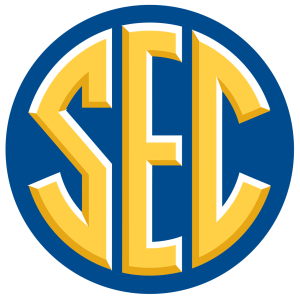 Each conference has their power tier teams, a middle tier, and then.. the rest. The SEC is no different. We'll go tier by tier and see if any teams have shifted each week. Coming into this week, that tiered system went as follows:
Tier 1: Alabama, Georgia, Texas A&M, Florida
Tier 2: LSU, Auburn, Ole Miss, Kentucky
Tier 3: Mizzou, South Carolina, Miss State, Tennessee, Arkansas, Vanderbilt
Tier 1
Alabama
Well it was a great game against the Gators, but the Tide showed that they can be beaten. Florida was a few special teams cock-ups from putting this game into OT and .. probably eventually losing anyway. Alabama scored 3 touchdowns in the first quarter and then really didn't do much. The defense got gashed by the Gators ground game. They need to shore up that defense or they're going to lose to a more well-rounded team.
Tier movement: none
Georgia
Slow start for the Dawgs, but they eventually beat the Cocks off. They did give up over 300 yards on defense ultimately, which I think they want to clean up. Once they get going, they're a tough team to stop. Georgia is the best team in the SEC right now.
Tier movement: none
Texas A&M
Good job putting it to the Lobos.
Tier movement: none
Florida
I was wrong on Emory Jones. Not on the poor decisions part, because he did make some bad throws in the game, but he played well in the starting position. The Gators ran alllll over Bama but that defense caved in early and got them in too deep of a hole to escape. One day they'll get rid of Grantham..
Tier movement: none
---
Tier 2
Arkansas
Piggy hype train at full speed. WOOO WOOOOO (pig sooie)! (they beat up on Georgia Southern)
Tier movement: none
LSU
Blew out a MAC team.
Tier movement: none
Auburn
Auburn went to Happy Valley in a whiteout and lost. They even had the officials on their side and couldn't do it. Kudos to the defense on the run side of things, they stopped up PSU's run game. But uhh.. hey, you might want to cover someone when they pass. Their offense is not very creative.
Tier movement: none
Ole Miss
I know you can't do the transitive thing with college teams but man they really destroyed Tulane. OU struggled with the Green Wave, but Hotty Toddy put it to them. I'm excited to see what the Rebs can do this year.
Tier movement: none
Kentucky
They were 35 point favorites and won by ...5. To an FCS school. Any chance they were overlooking them? 🤔
Tier movement: none
---
Tier 3
Mizzou
Beat up an FCS team.
Tier movement: none
South Carolina
There's not a ton to like on defense right now, but they did play against Georgia. Offensively, they actually put together some nice drives. They couldn't score, but that's to be expected.
Tier movement: none
Miss State
This game was robbed and you can't tell me differently. I don't think it should've come down to the wire like this, especially how MSU was up 17-7 for a while there, but they still got screwed by the officials.
Tier movement: none
Tennessee
FCS ass blast.
Tier movement: none
Vanderbilt
Vandy, the Stanford of the SEC, got blown out by Stanford, the Stanford of the Pac 12. Trees beat people.
Tier movement: none