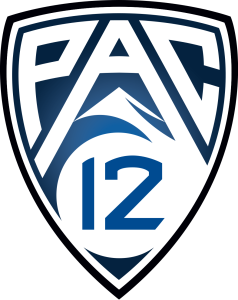 Each conference has their power tier teams, a middle tier, and then.. the rest. The Pac 12 is no different. We'll go tier by tier and see if any teams have shifted each week. Coming into this week, that tiered system went as follows:
Tier 1: Oregon, UCLA
Tier 2: Arizona State, Stanford, USC, Utah, Cal, Colorado, Washington
Tier 3: Oregon State, Arizona, Washington State
Tier 1
Oregon
Slow start for the Ducks, but they got it together and blew out FCS Stony Brook.
Tier movement: none
UCLA
I don't think UCLA took Fresno State lightly, I think they were outmatched. The Bulldogs are a really good team and they proved it on Saturday night. UCLA can't get behind like this at half. Their defense got torched in the passing game, giving up 455 yards through the air. Rework the defense and get back on track next week at Stanford. At least they won't pass for 455 yards. Or will they?
Tier movement: none
---
Tier 2
Arizona State
The Stormin' Mormons used that whiteout magic from Penn State and took it to the Sun Devils. ASU actually out-gained BYU but couldn't put points on the board. You're not going to believe this, but you need to score more points than the other team to win. No shame in losing, but ASU now has exactly 0 good wins. Or still has 0. Whatever.
Tier movement: none
Stanford
Blew out an FCS opponent Vandy, nothing more to say.
Tier movement: none
USC
I thought for sure in the first half that USC was going to quit on the season. Their coach was canned and they just looked so uninspired. How can you let Wazzu jump on you 14-0!? But then they came back and scored 45 unanswered and all was right in the world. Let's see if they can maintain some momentum and get their season back on track.
Tier movement: none
Utah
Second loss in a row, this time to a non-P5 team. Yes, BYU is considered a P5 team. I'm not a fan of the overtime changes, but I'm guessing Utah is even less of a fan after this game. They shouldn't be going to OT with SDSU, even though SDSU is a good team. Brady Hoke is still clapping.
Tier movement: none
Cal
What is up with Cal? Giving up 32 points to an FCS school?! You have a defensive head coach!!! Ugh.
Tier movement: none
Colorado
No offense. I mean, they have no offense. That was an embarrassing loss to Minnesota just a week after Oregon took it to Ohia State in their own building. Minnesota had 70 plays to Colorado's 45. The Buffs had 6 total first downs all game. They were 2 for 12 on third down. Gross.
Tier movement: none
Washington
To be the Champions of Life, you've got to beat the Champions of Life. Washington is a little bit late to that party, though, because that's Tennessee. Those championships don't just go along with the coach! They beat Arkansas State handily and finally looked like what you'd expect of the Huskies.
Tier movement: none
---
Tier 3
Oregon State
Blew out an FCS team.
Tier movement: none
Arizona
Has become an FCS team? Arizona is the worst P5 team outside of Vandy. I'd love to see them play to see just who is worse.
Tier movement: none
Washington State
Up 14-0 on USC, Washington State switched into defensive mode and stomped on the Trojans' neck. Every move USC made, the Cougs were ready and waiting to snuff out. Clay Helton cried at home in sympathy pain for his former team. Sorry, I'm writing Cougar fan fic. They gave up 45 straight points to lose. Good job.
Tier movement: none