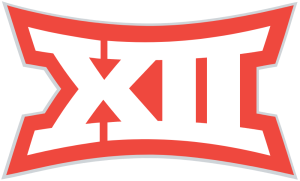 Each conference has their power tier teams, a middle tier, and then.. the rest. The Big XII is no different. We'll go tier by tier and see if any teams have shifted each week. Coming into this week, that tiered system went as follows:
Tier 1: Oklahoma, West Virginia
Tier 2: Iowa State, Texas, TCU, Oklahoma State, Kansas State, Texas Tech
Tier 3: Baylor, Kansas
Tier 1
Oklahoma
Credit where credit is due: they beat WVU. Or, well, WVU didn't win the game. I don't know what Oklahoma's ceiling is, but the floor looks pretty low for them.
Tier movement: none
West Virginia
WVU has a problem with turnovers and tight games. They really need to learn how to win. They have all of the tools there and some good talent, but they need to put it all together and finish a game.
Tier movement: none
---
Tier 2
Texas
Texas showed Tech why they're still third, fourth, fifth? fiddle in the state. The talent was on full display offensively this weekend with Texas running every which way over Tech.
Tier movement: none
Oklahoma State
Maybe I keep underestimating the Cowboys, but they still don't LOOK that good to me. Yet they continue to win. I clearly don't know football. I'll give them this: they have great colors.
Tier movement: none
Baylor
I hate the banana uniforms but from what I hear, they're undefeated in them. They had to hold on their for a bit with the Iowa State game hanging in the balance, but hey THEY DID IT. Congrats on moving up a tier.
Tier movement: +1
TCU
The pony express came through Dallas and showed the Horny Frogs who owns Dallas-Fort Worth. Hint: It's not TCU.
Tier movement: none
Kansas State
Ranked K-State goes into Stillwater and.. you know the story. K State is a bizarre team that I don't get. They shouldn't be ranked (and likely will not be), but it feels like they should be winning these games.
Tier movement: none
Texas Tech
There was some hubbub about Tech having a "vastly improved" defense this year. They gave up 70 to Texas and it could've been worse. So what do I think of Tech? They're somehow overrated and no one thinks they're good.
Tier movement: none
---
Tier 3
Iowa State
We love it in the city of Ames! HOORAY! I don't think anyone is loving football there, though. Those preseason hyped up hopes are all dead. This team can still spoil some other teams' season, but their season is already upside down. They made a valiant comeback against Baylor but really they shouldn't have been in that position to begin with.
Tier movement: -1
Kansas
I thought Kansas could play with Duke and I was wrong. That's my fault for giving them too much credit. They've showed flashes of being somewhat competent though, and that's really all you can ask for with this roster and history.
Tier movement: none