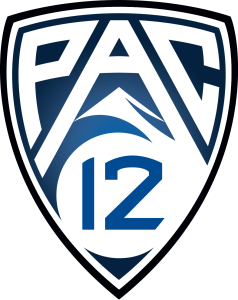 Each conference has their power tier teams, a middle tier, and then.. the rest. The Pac 12 is no different. We'll go tier by tier and see if any teams have shifted each week. Coming into this season, that tiered system went as follows:
Tier 1: Oregon, USC, Washington, Utah
Tier 2: Arizona State, UCLA, Cal, Colorado
Tier 3: Oregon State, Stanford, Arizona, Washington State
Tier 1
Oregon
You can't really look past Fresno State, but it seems like Oregon may have been doing that. This game was too close for comfort and showed a lot of chinks in the Ducks armor. Fresno State has high aspirations for this season, so it's not as if they're a gimme game to begin with. Oregon lost their top defensive played midway through the game as well. All in all, they need to play better in Columbus next week if they want any chance of making an impression.
Tier movement: none
USC
USC took care of a lower tier team like they should. I would've expected more from them early since they only scored 13 by the 4th quarter, but it's early and it's hard to draw conclusions from week 1.
Tier movement: none
Washington
What's the best way to show that you are over-ranked and really don't matter in the grand scheme of your conference? Why, lose to an FCS opponent of course! Not only lose, but only score 7 points. Washington had a few nice years there, but back to the cellar they go.
Tier movement: none
Utah
I know Weber State is a pretty good FCS team, but you really should shut them down by halftime. This game was 26-10 going into the 4th quarter, which is way too close for comfort. Utah needs to get it together because they're heading for a rivalry game next week with BYU.
Tier movement: none
---
Tier 2
Arizona State
This is a tune-up game done right. They took care of a bad team in the first half before riding it out in the second half and playing some backups. Arizona State has a pretty favorable schedule this year, so I expect them to make some real waves.
Tier movement: none
UCLA
They crushed Hawaii and people said "well it's just Hawaii." Then they took it to LSU. They were more physical, faster, and better all-around than LSU who is known for getting great recruiting classes. UCLA has the ability to be special this year, but they celebrated way too much after that game. It's a sort of "act like you've been there before" moment that showed how infrequently they have been there before. Next week is Fresno State, and if they don't play them as tough as they did LSU, they can very easily lose.
Tier movement: none
Cal
Cal went up 14-0 in the 1st quarter against Nevada and the train of thought was "oh they're going to lay it on them." But no, they went back into Cal mode and lost the game 22-17. 3 points in 3 quarters? Pathetic. And for a team that's supposed to be defense-oriented, giving up 22 to Nevada is not a great sign. This is probably the last year for Wilcox.
Tier movement: none
Colorado
FCS tune-up game, but it went ok. 14-0 at half, 21-7 going into the 4th before ending it at 35-7. Not great, but not bad. Colorado had a good abbreviated season last year, so there is hope that they can leverage that into a solid follow-up season. Their coach knows the Pac 12 pretty well, having coached UCLA years back. This is his first real go-round in college ball since he was fired in 2007, but he's spent a lot of time in the NFL. Colorado faces a real test with former Big XII foe Texas A&M next week, so we'll know more about them then.
Tier movement: none
---
Tier 3
Oregon State
To give them some credit, Oregon State didn't play an FCS or low tier G5 team to start their season. They gave Purdue a good game but ultimately came up 9 points short. Expectations aren't very high for Oregon State to begin with, but they have 2 tune-up games before they play USC and get into the meat of their schedule. Their 2-5 season last year could be turned into more of a 4-8 season this year.
Tier movement: none
Stanford
Stanford has been on a steady decline over the past 3 years or so. Theoretically, K-State has similar athletes to Stanford - one being remote in flyover country and one being academically difficult - which would lead you to believe this would be an intense game coming down to the wire. The story here was how K-State only had to pass 14 times, rushing for 200 yards, while Stanford could only rush for a meager 39 yards. Stanford clearly has a problem in the trenches that they need to address if they want to have a decent year. Next week is @USC which will probably .. not go well.
Tier movement: none
Arizona
First-year coach taking over a pretty poor team. It's hard to know what to expect, but after game 1 it's clear that they want to pass the ball. Their run game is not doing them any favors, totaling 81 yards factoring in 4 sacks and QB runs. On the plus side, they had some good passing yards. This seems like another year in the cellar for the Wildcats.
Tier movement: none
Washington State
Oh, oh dear. Washington State is a perennial disappointment. I think it was obvious when Mike Leach left that they'd take a step back, but they're taking a giant step back. The score of this game was 6-5 at half. The defense is bad, plain and simple. That's their biggest issue. They can't stop the run, they can't stop the pass. Guarantano was not a good QB at Tennessee and, hey, look, he's not a good QB for Washington State either. If they drop next week against FCS Portland State, you can safely move on to watching the NFL.
Tier movement: none