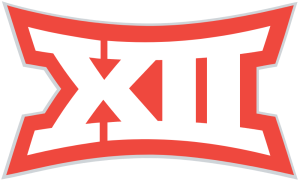 Each conference has their power tier teams, a middle tier, and then.. the rest. The Big XII is no different. We'll go tier by tier and see if any teams have shifted each week. Coming into this season, that tiered system went as follows:
Tier 1: Oklahoma, Iowa State, Texas
Tier 2: TCU, Oklahoma State, West Virginia, Kansas State, Texas Tech
Tier 3: Baylor, Kansas
Tier 1
Oklahoma
For a half, Oklahoma looked like they picked up where they left off, blasting Florida into the netherworld in the bowl game. They were up 37-14 and it looked like this game could be completely out of hand fast. Maybe they started to celebrate too early like the Falcons playing the Patriots in Super Bowl LI. Maybe they came back down to earth a bit. Maybe Tulane is better than anyone gave them credit for. It was all of these things! Tulane is not a bad squad, and Oklahoma's defense is still not quite there. I'm absolutely certain they pulled off the gas pedal at the half, and momentum isn't something you can pick back up at the drop of a hat. They were lucky to escape this game with the W.
Tier movement: none
Iowa State
This type of game is pretty consistent with past Iowa State teams. Be highly ranked, face an FCS or bad FBS team, lose or come close to losing. I'll give them the benefit of the doubt here and say it's a one-time thing, but Iowa looked damn good against Indiana and they play next week. We'll know more about ISU after that.
Tier movement: none
Texas
If I told you I had a team with amazing recruiting classes, world-class facilities, a hugely profitable athletic department, and a great research institution behind it, you would assume that team would be in the top 10 every year. Unless you thought about Texas. It's really hard to predict what Texas will do, because they're capable of going undefeated or winning a mere 2 games. It's really hard to judge. They had the toughest game of the top tier teams, playing Louisiana at home to open things up. I had my doubts for a while, but they started to lay some points on the Ragin' Cajuns in the second half, winning by 20. Texas doesn't have any other truly tough games until they face TCU on October 2nd, so I don't see them moving much in the tiers.
---
Tier 2
TCU
TCU played an FCS school that is on the miserable side of things. There's not much to take from it. They play Cal next week, but their first real test is in October against Texas.
Tier movement: none
Oklahoma State
Woo boy, a near loss to an FCS school... at home! They pay a lot of money for these "cupcakes" to come to town, but to only survive by 7 points is not a good omen. They have to go to face Boise State in Boise in a couple weeks. I don't know how good I'm feeling right now if I'm a Pokes fan.
Tier movement: none
West Virginia
What a game! West Virginia had this game but shot themselves in the foot with turnovers to end up dropping it by 6. They should've won this game and I have a feeling they're going to be kicking themselves in the near future for dropping it. Virginia Tech is their next big test after a "bye" week against an FCS crew.
Tier movement: none
Kansas State
Stanford hasn't been as good in the last few years, but their coach is no joke. They don't have the recruits to stick with top tier teams, but hey, neither does K-State. This was pretty much domination by K-State and proof that they can beat some teams they probably shouldn't (at least on paper). They face OU on October 2nd, which seems to be a pretty big weekend for the conference as a whole.
Tier movement: none
Texas Tech
Tech is a team that should be better than they have been. They have some good players on the team, but they've had 2 4-win seasons in a row with their current head coach. This win over Houston gives me confidence they can get to at least.. 5? wins. But if they don't make a bowl, they need to think about finding a new coach. They've been mired in mediocrity since they canned Leach. Bet they're psyched they listened to a washed up Pony.
Tier movement: none
---
Tier 3
Baylor
What do you get when you have a national championship winning team with a hot co-ordinator ripe for the picking? You guessed it: a disappointing hire! Dave Aranda took an 11-3 team and spat out 2-7 last year with victories only over the Kansas schools. Not ideal. The fact that they struggled so mightily to Texas State makes me think last year was no covid blip, but a sign of times to come. On the plus side for Aranda, he can always land back on his feet as a defensive co-ordinator after this!
Tier movement: none
Kansas
What are the expectations for Kansas? A team who has a new coach after Les Miles was dumped for being a creeper. A team who was 0-9 in the covid season. A team that has historically been garbage except for that little run with Mangino. But he was too tough on kids, so you got rid of him. Now you have Lance Leipold, which sounds like a fake name for a prep school douche in a teen underdog story. He's picking on the protagonist until he realizes that deep down, they're the same, man. He came from coaching Buffalo to moderate success, so there's something. A 17-14 win over an FCS opponent isn't really something to get fired up about, but this is Kansas and you won nothing last year.
Tier movement: none