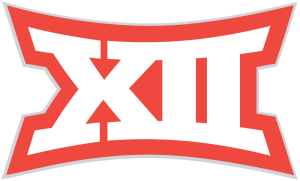 Each conference has their power tier teams, a middle tier, and then.. the rest. The Big XII is no different. We'll go tier by tier and see if any teams have shifted each week. Coming into this week, that tiered system went as follows:
Tier 1: Oklahoma
Tier 2: West Virginia, Iowa State, Texas, TCU, Oklahoma State, Kansas State, Texas Tech
Tier 3: Baylor, Kansas
Tier 1
Oklahoma
You can say "anything can happen in a rivalry game" but that Nebraska team lost to Illinois. If OU has to rely on Rattler for a win, I think they're going to be in trouble. He looked incredibly suspect in this game, despite throwing for 70%. 214 yards? Eh. They were lucky Nebraska was so awful on special teams. I wonder if they'll come back and dominate WVU after this. That seems on-brand for OU.
Tier movement: none
West Virginia
Really good win against Virginia Tech. It was looking a little bit shaky there at the end, but they held on for the win against one of the ACC's best teams. Next week is OU and I honestly can't decide who I think will win that game. OU is more talented and probably better coached, but if WVU can start out hot like they did against VT...
Tier movement: +1
---
Tier 2
Iowa State
Congrats on the win over the REBELS of UNLV. They technically play football.
Tier movement: none
Texas
Congrats on the win over the Owls of Rice. They technically play football.
Tier movement: none
TCU
Bye week.
Tier movement: none
Oklahoma State
I didn't expect them to beat the Broncos but they somehow clunked their way to a win. I would say it's a big win, but Boise State is a shadow of its former self. I mean, they lost to Oklahoma State for crying out loud. I kid. They're 1-2 with two close losses to UCF and Oklie State. Oklahoma State cannot throw the ball. In this game, they didn't need to. But at some point they're going to need it and I don't see it happening.
Tier movement: none
Kansas State
K-State was the underdog in this game somehow. Nevada isn't very good, but I guess beating an FCS team by the skin of their teeth didn't give people much confidence. They dominated Nevada on the ground. But like Oklahoma State, I have no idea if they can pass if they need to. I don't think they can.
Tier movement: none
Texas Tech
FIU is not a good team, but Tech ran all over them and passed way more on them. It wasn't close in any possible way you can spin it. Next up is Texas, which is an interesting matchup. I think Texas will be favored by maybe a couple points.
Tier movement: none
---
Tier 3
Baylor
Baylor invited Kansas to the dance and went with her best friend instead. The Bears rushed for over 300 yards and passed for nearly as many. Kansas threw for 57 and rushed for 109. Yeah, that sounds like a recipe for 45-7.
Tier movement: none
Kansas
Is there anything to say about Kansas football? They showed some improvement and promise against Coastal and then were utterly dominated by Baylor. It makes no sense. If there were a lower tier, I'd put them there.
Tier movement: none