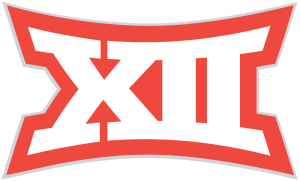 Each conference has their power tier teams, a middle tier, and then.. the rest. The Big XII is no different. We'll go tier by tier and see if any teams have shifted each week. Coming into this week, that tiered system went as follows:
Tier 1: Oklahoma, Iowa State, Texas
Tier 2: TCU, Oklahoma State, West Virginia, Kansas State, Texas Tech
Tier 3: Baylor, Kansas
Tier 1
Oklahoma
OU played an FCS game, so...
Tier movement: none
---
Tier 2
West Virginia
This is more like it. Take an FCS team to the woodshed! WVU could easily be 2-0 right now and looking like a decent contender for the Big XII.
Tier movement: none
Iowa State
Iowa State lost (yet again) to Iowa. The game wasn't as close as the score. They really need to work on playing a full game and not giving up just because they're down. That's on the coach. Purdy was terrible. The run game was terrible. The defense didn't play well.
Tier movement: -1
Texas
Texas got waxed by Arkansas in their first "welcome to the SEC" game. Arkansas might be decent, but they shouldn't be blowing Texas out, that's for sure. Sark has a long way to go, but they can probably still make a little noise in the Big XII.
Tier movement: -1
TCU
TCU was in a bit of a dogfight with Cal. I guess hooray for TCU for winning, but they certainly didn't look good doing it.
Tier movement: none
Oklahoma State
After nearly losing to an FCS school. they struggled with a team who just DID lose to an FCS school. This is going to be a long season for the pokes.
Tier movement: none
Kansas State
Hmm, they struggled against an FCS team, but the team they beat last week (Stanford) beat USC. They're 2-0, so that's .. something.
Tier movement: none
Texas Tech
Another team that struggled with an FCS team. I'm not sure what's going on in this conference.
Tier movement: none
---
Tier 3
Baylor
Hey, look, a team that can handle an FCS opponent! Not a good FCS opponent, mind you , but still..
Tier movement: none
Kansas
Kansas looked better than I thought they would. It's not like they did anything very impressive, they still lost by 27 points, but they looked respectable for at least a half. I think they might have found the right coach, but I don't know if they'll win more than 3 this year.
Tier movement: none