The excessively late (for East Coasters) double-header on Monday Night Football finished around 1am. There was a lot of bad and mediocre football played and very few well played games. That must mean it's time to overreact!
The Worst
Top of the heap of bad games is the Green Bay @ Chicago NFL kickoff from Thursday night. This game was plagued by terrible offense and basically no scoring, continuing from the Rams - Patriots Super Bowl from February. Green Bay was held to 213 yards of total offense and 10 points. Most teams would say "we'll take it!" but not the Bears, who found a way to look worse somehow with High School QB Mitchell Trubisky out there throwing it into triple coverage or overthrowing everyone altogether. Each team was sacked 5 times, yet there were a combined 75 pass attempts. You may be thinking "that seems odd" but I didn't mention the Packers rushed for 47 yards while the bears rushed for 46. Granted, neither team really tried to push it. Green Bay ran 22 times to Chicago's 15, but there wasn't much going on for the backs to run against. Overall, a bad game and tough to watch.
Miami's defense. Lamar Jackson threw for 5 TD (and RG3 was 6/6 with 1 TD in relief). These weren't amazing throws and great QB play so much as the worst defensive showing I've ever seen in the NFL. Missed tackles leading to 60+ yard touchdowns. Wide open receivers. 90 seconds in the pocket with the only pressure being barometric. Miami may not be purposefully tanking, but they are by far the worst team of week 1.
Missed Opportunities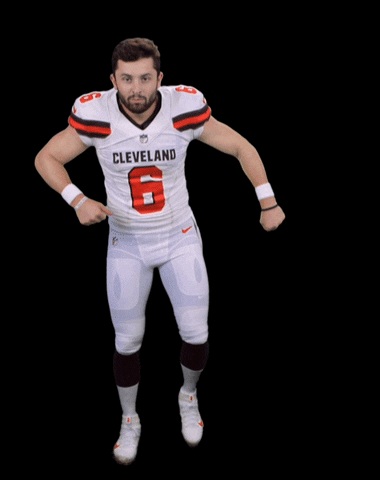 The Detroit Lions faced a third down, up 8, with Arizona out of timeouts and needing a stop to give themselves even the slimmest chance of tying. Stafford lined up, snapped the ball and threw for a first down. Oh, but the Detroit coaching staff decided to call timeout just before the snap, canceling the play. Guess what happened on their next attempt? The end result of this game was a tie, but Detroit definitely lost here. They had the W sealed and gave it up due to horrible coaching decisions on both sides. Don't go into prevent mode for an entire quarter! Don't call timeout when your QB clearly has the look he wants!
Houston had the Saints beat. It was over. 28-27 with less than a minute left. Then they decided to go on prevent defense. With 6 seconds remaining in the game, the Saints with one timeout, and the Saints only needing about 10 yards for a realistic shot at a field goal, the Houston Texans went into full prevent. Drew Brees through a 10 yard pass, the receiver went down, they called timeout, then kicked the game-winning field goal as time expired. Chalk another one up for PREVENT!
Sunday Night Blowout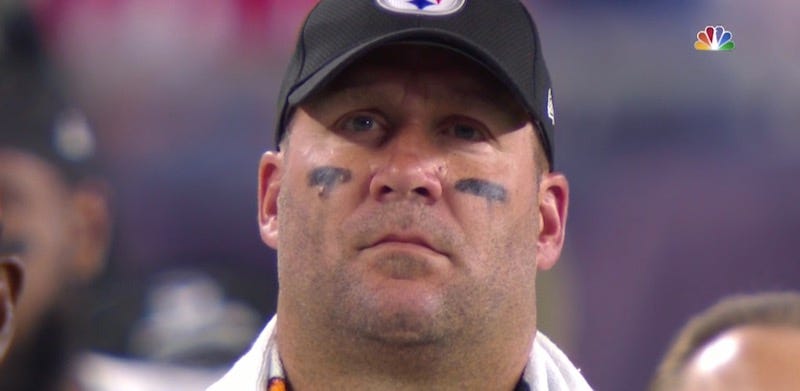 I can't say I'm saddened by this, but the New England Patriots hosted the Pittsburgh Steelers and proceeded to eviscerate them on live television. The final was 33-3 and that makes the game seem closer than it actually was. Whatever bug it is that the Steelers have against the Patriots continues to trouble them, but now that they're rid of Bell and Brown, they have very obvious deficiencies at their offensive skill positions. Defensively, they had periods of pressure on Brady, but nothing sustained. And their corners are not skilled enough to stick with the Patriots' receivers, even without Brown playing. Josh Gordon looked good in his return to the Patriots since his last suspension for substance abuse. Tom Brady looked as good as he ever has. They have a real chance of going 16-0 again. Pittsburgh needs to regroup.
The Song Remains the Same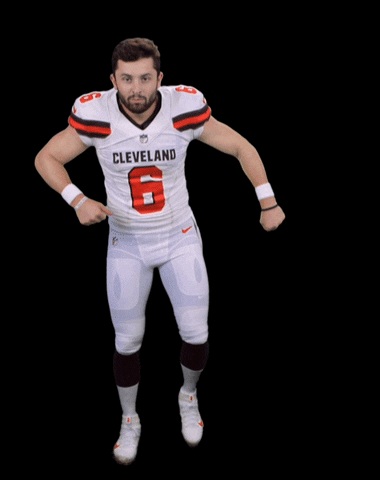 Cleveland is still Cleveland. After an opening drive touchdown, Cleveland proceeded to play exactly like anyone would expect a Browns team to play. No time for Baker to throw, no running lanes, and huge missed assignments on defense. There is no question in my mind that they miss Gregggggg Williams on defense. They made Mariota look like a professional quarterback. Though the score was rough, it was actually close until Baker decided to play for the Titans in the fourth, throwing 3 picks on 3 possessions in a row, one for a touchdown. Oh, and let's not forget that the Browns gave up the first safety of the season. GPODAWUND!