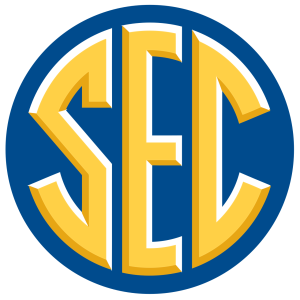 Each conference has their power tier teams, a middle tier, and then.. the rest. The SEC is no different. We'll go tier by tier and see if any teams have shifted each week. Coming into this week, that tiered system went as follows:
Tier 1: Alabama, Georgia, Texas A&M, Florida
Tier 2: LSU, Auburn, Ole Miss, Kentucky
Tier 3: Mizzou, South Carolina, Miss State, Tennessee, Arkansas, Vanderbilt
Tier 1
Alabama
FCS team. 💤
Tier movement: none
Georgia
Hey, they opened up the offense! Who could've guessed that throwing it downfield would be a good idea? Maybe it only works with Bennett, I don't know. Georgia's defense is stifling. I actually felt bad for UAB.
Tier movement: none
Texas A&M
Woof, another poor performance. A&M was lucky to escape with the win. I don't know exactly what's wrong with them. Their defense seems ok, but they got run all over by CU. Their offense is a bit anemic. They could be in some real trouble as the season goes on. They have a tune-up game this week again before going to Arkansas which now looks like a potentially season-destroying loss.
Tier movement: none
Florida
Emory Jones can't be the starter. He makes poor decisions with the football. Defensively, they are still not very good. Next week hosting Alabama could be a really bad time.
Tier movement: none
---
Tier 2
Arkansas
The piggy hype train is the highest it has been in years. They beat the doors off Texas rushing for 333 yards. They didn't pass much, but they didn't need to. Their defense locked the Horns down (get it, HORNS DOWN??) all day long. SOOOOOEEYYYYYY!
Tier movement: +1
LSU
FCS game. 🥱
Tier movement: none
Auburn
FCS tune-up, but next week is @PSU which should be exciting. I believe it's officially known as the Crambular Cup since @crambular likes both of them.
Tier movement: none
Ole Miss
FCS tune-up. 😒
Tier movement: none
Kentucky
UK is still scoring a bunch of points. I hope they continue this, because it's fun to see them active on offense. I think they can really make some noise in the East, possibly taking out Florida. Not ideal for ME personally, but I do like the unpredictability of a good Kentucky team.
Tier movement: none
---
Tier 3
Mizzou
Tough conference loss there against UK. It was close, but they couldn't stop the run. Kentucky ran for 340 yards and it's really hard to win when someone controls the game like that.
Tier movement: none
South Carolina
Last week is like a distant memory. ECU had them on the ropes, but Carolina was able to come back and take it home. They need to work on the offense and figure out an identity. Defensively, they look okay.
Tier movement: none
Miss State
I'm genuinely shocked that they beat NC State. Not because NC State is great or anything like that, but MSU has not been impressive with Leach. They finished with a mere 22 yards rushing and still won. It didn't help NC State that they could only muster 32 yards rushing. Overall this was a pretty equal game when it comes to stats. The biggest difference was the 31 yards in sacks that the MSU defense was able to generate. When your offense struggles, your defense needs to ball out and they sure did that. Seems weird to talk about a Mike Leach team and only mention the defense in a positive light, but here we are.
Tier movement: none
Tennessee
UT teams of yesteryear would've given up in this game. But this team did not give up and really gave Pitt all they could handle. Tennessee needs work on both sides of the ball, but they have moxie if nothing else. I like the general direction of the program after this game.
Tier movement: none
Vanderbilt
Vandy is Dandy in Win Over CSU. That's the headline I imagine their three fans would write. They won this game, but CSU is bad and Vandy didn't look good winning.
Tier movement: none