The NFL is SO over. It's time to move on to the real event of the year: spring football via the USFL (part deux)! Sure, these teams existed once in the past before, but now they're back 30 years later with new coaches and a new twist on their logos and uniforms. Plus they all have new coaches. If we're going to figure out which team(s) to root for, we have to rank them somehow!
Scoring
Power rank will be calculated by totaling the team's points for each category. There are eight teams, but we're ranking these on a scale of 1-10. The highest score means that's the team to root for! The categories are as follows:
Coach - Most points for the best coach or most potential coming in. Who knows how these teams will play, but we can at least give them some points for a known commodity.
Name - How cool is the name? Probably not very cool.
Colors - It's important to pick a team that you can wear their gear without looking like a fool. Some uniforms can look great on the field, but if you're wearing that stuff outside of the event, you look like some sort of Harlequin.
Uniforms - How does it all come together on the field? I mean, aside from their play. This is about LOOKS. We're superficial here.
Retro-future - How well did you handle an old brand and bring it into the new era?
Michigan Panthers
Coach - Jeff Fisher
Everyone knows coach Fisher as the "7-9 bullshit" guy, but he went to a Super Bowl with the Titans and has a LOT of NFL experience both playing and coaching. If anyone can get these guys ready for the NFL, it's him. Theoretically.
Score - 9
Name - Panthers
This was a cool name when the USFL first came out. It's not anymore
Score - 2
Colors - Royal Plum, Champagne Silver, and Light Blue
This is one of the best color schemes ever. The champagne silver looks amazing against the royal plum and has always been a favorite of mine.
Score - 10
Uniforms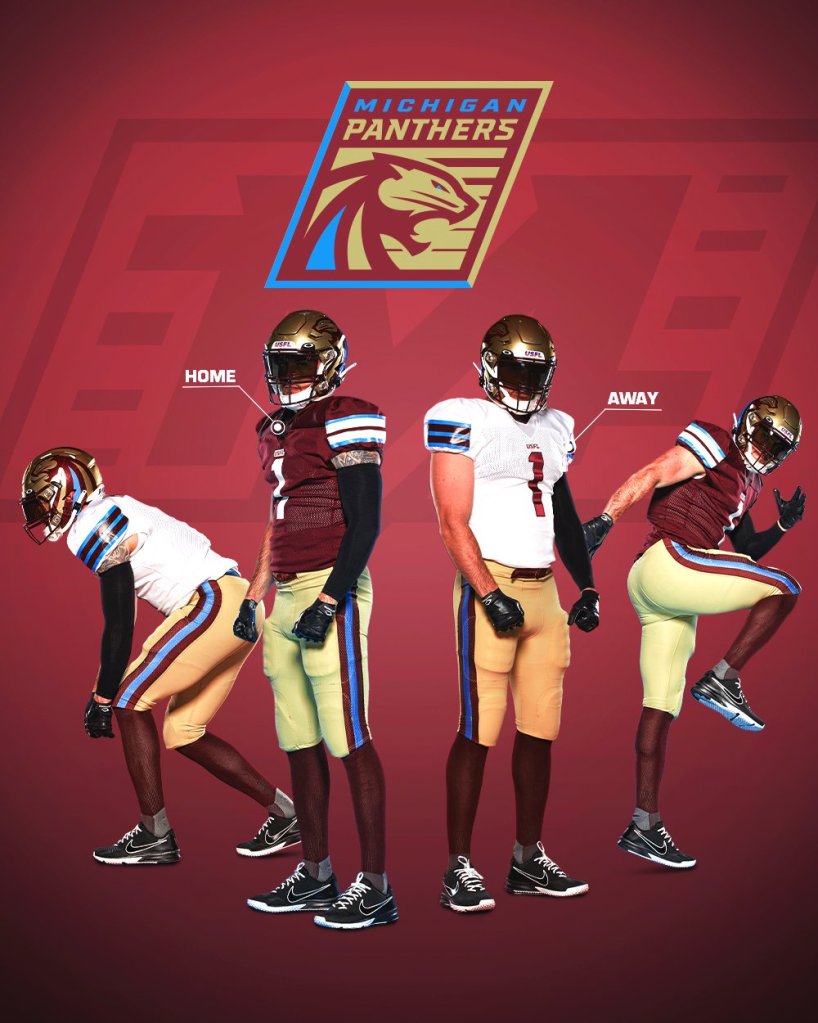 I really don't have any complaints about these uniforms. They look great home and away.
Score - 10
Retro-Future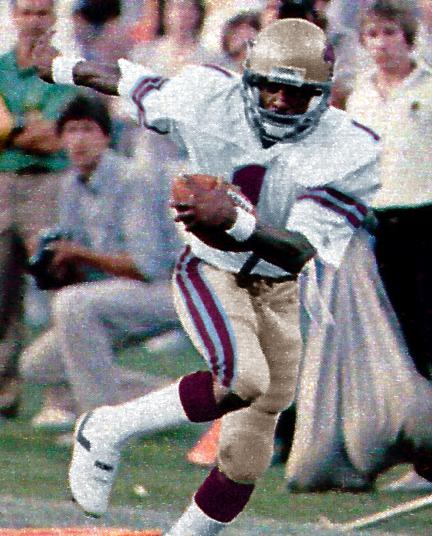 This is probably the best and truest modernization of an old team. The uniforms are very similar overall, only modernized slightly. It's pretty hard to beat perfection.
Score - 10
Total - 41 out of 50
If your worst attribute is your name, you're doing something right.