Horror
Freddy's Dead: The Final Nightmare (1991)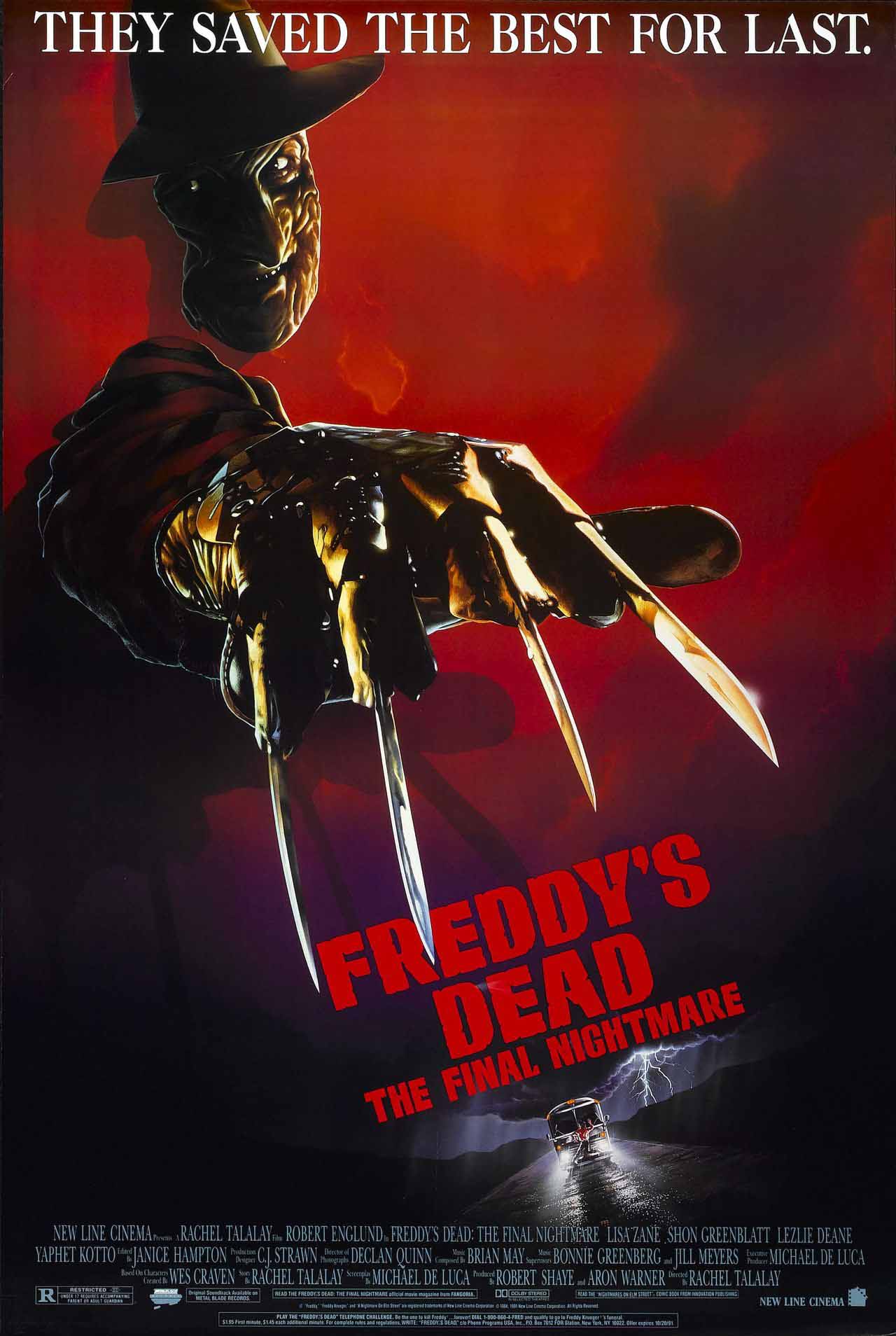 Last Watch Date - October 16, 2020
Total Times Watched - Maybe like 3 but that's 3 too many.
Comments
The tagline for this movie is "They saved the best for last." That is a lie. This movie is horrific, and not in a scary way. The difference between "80s" and "90s" is incredibly stark when going from 5 to 6, even though they're only 2 years apart. This movie feels like a 90s movie, but a really awful one. This movie is potentially one of the worst movies I've ever seen. They try to go overboard with goofy Freddy and NONE of it works. It's so corny and there is no "so bad it's good" to this movie, it's just bad. It's set "ten years from now" (aka 2001) and there's no sign of Jonathan Davis or Fred Durst anywhere.
Recommended?
Don't watch this movie.
1 Dream Demon out of 10