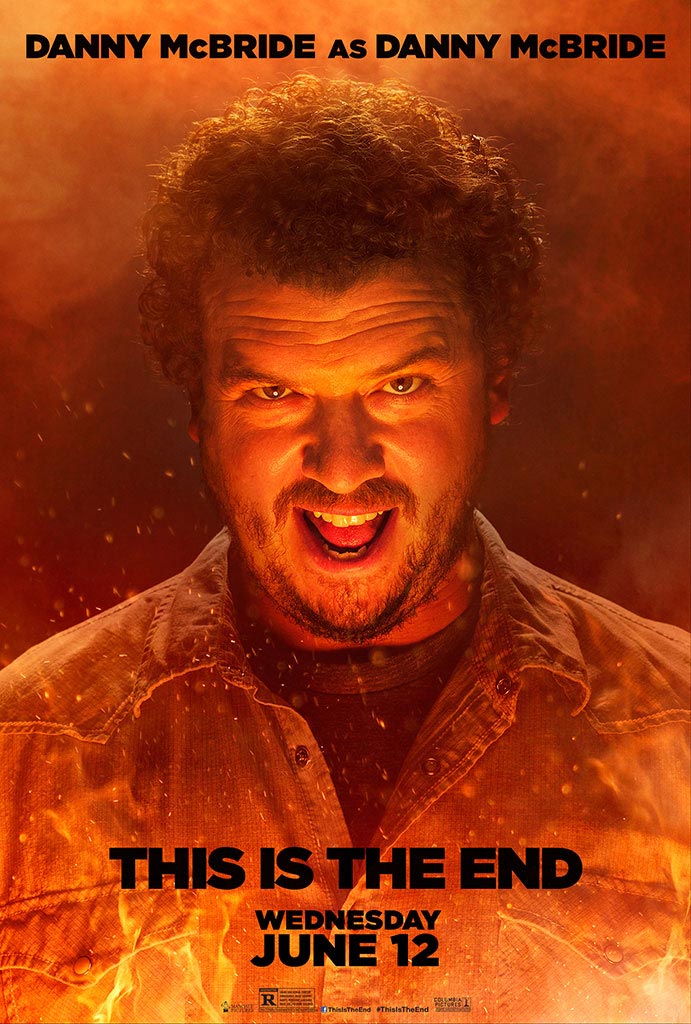 Last Watch Date - January 17, 2023
Total Times Watched - Once
Comments
If you ask me "are you a Seth Rogen fan?" I don't know that I would say YES. I also don't know that I would say NO. I do like some of his stuff, I also am indifferent to so much more. WHERE DOES THIS ONE FALL ON THE SPECTRUM??? Stay tuned! This is TV, right?
The premise of this movie is kind of funny. The apocalypse is happening for REAL YOU GUYS! The bad people remain on the Earth while demons take over the world. How will these guys adapt? Survive? Thrive even? If you didn't know, it started as a short story/youtube video that then morphed into a full feature years later. Everyone plays fictionalized versions of themselves. There are a ton of cameos, mostly in the beginning, but there's a notable cameo later in the movie that I had heard of prior to watching (and totally forgot about).
If you've heard anything about this movie, you've heard about the Michael Cera character. He does live up to what you've heard and it's pretty funny. Danny McBride is probably my favorite character in this (but I am a McBride fan in general). Jay Baruchel plays a good part as well. Craig Robinson is probably the most consistent and well-rounded character.
There are plenty of dick jokes and silly bits in the movie. If you have seen a Rogen movie, you kind of know what to expect. It delivers in that area pretty well. The runtime was about 1 hour 40minutes, which was a bit too long. It started to feel long and wear out its welcome a bit during the second act. The third act was also a bit stretched out, but the aforementioned cameo gave it some juice it desperately needed.
Recommended?
Hmm, probably not. It's not a bad movie but it's also not really good. It just is. I could go never seeing it again and not ever think of it. But if someone were already watching it, I'd probably watch it for at least a bit before tuning out.
5 Cannibals out of 10